Night-Time Starter Pack
Want to get started on night-time toilet training and have no idea where to begin or what products to use? Our Night-Time Starter Pack is the perfect solution! 
In this bundle, you will find everything you need to conquer bedwetting accidents, so your little one's bed stays dry and protected at night - and you can have a full night of sleep.
What's in it?
2x Brolly Sheets
1x Snazzi Pants Night Trainers
1x Night Time Academy Course
Care Instructions
Cold or warm machine wash, line dry or warm tumble. Do not iron or dry clean or use bleach or fabric softeners. 
For Brolly Sheets products: Please wash separately before use as this will soften the fabric and aid absorbency. If used with an electric blanket, please make sure your blanket is on a low setting.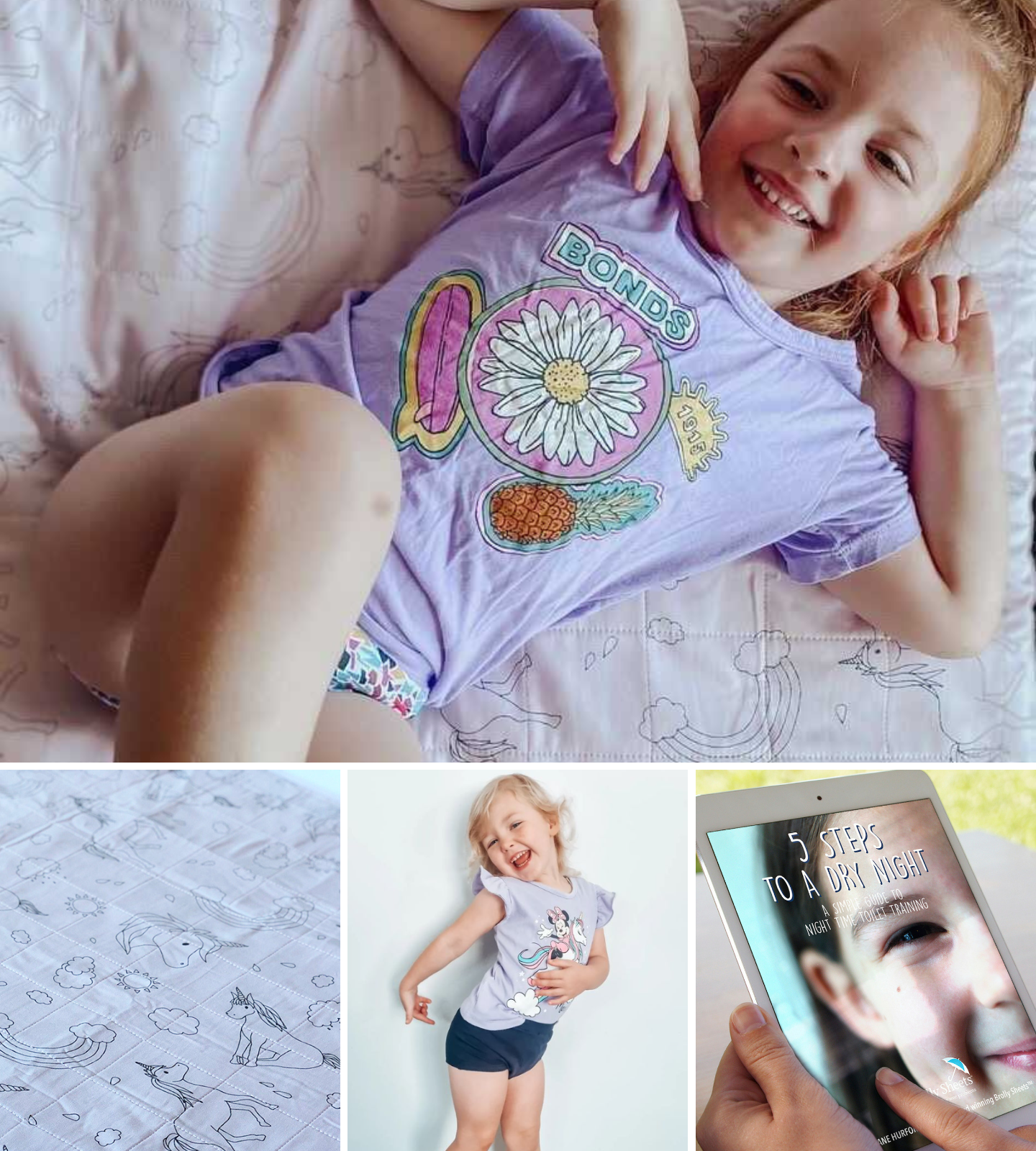 Choose your deal items below